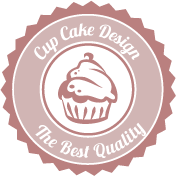 Cupcakes
Large cupcakes – $25 per dozen
Mini cupcakes – $14 per dozen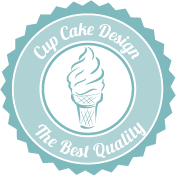 Wedding Cakes
Starting at $5 per serving
with a minimum order of $200.
Wedding cakes are as unique as each bride.
Schedule a consultation and cake tasting
and together we'll design your perfect cake.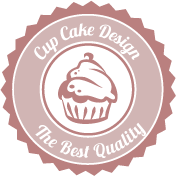 Custom Cakes
Custom cake prices begin at $60
A personal consultation will help you choose
the flavor, size and design that is right for you.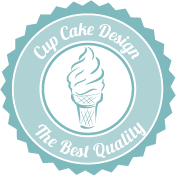 Cake Toppers and Fondant

Custom fondant creations
Starting at $40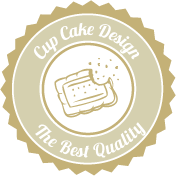 Gourmet Cakes
Includes three cake layers,
gourmet filling and frosting.
5 inch – $35
6 inch – $40
7 inch – $50
8 inch – $60
9 inch – $70
10 inch – $80
12 inch – $100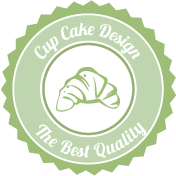 Desserts
Cookies and Bars $1 each
Cake Cups $2.75 each
Gourmet Cinnamon Rolls $36 per dozen

What Customers Are Saying:
I have been obsessed ever since you made our wedding cake in July of 2012. We had absolutely the best comments from our reception guests that it was by far the greatest tasting wedding cake they had ever had! Not to mention you were so accommodating with the flowers and cake toppers and made it a perfect fit for us. We've come back for more of your cakes more than 2 or 3 times a year for all our family's special occasions, including my sisters wedding, 2 showers and 2 birthdays! We plan to keep you in the kitchen because your red velvet and chocolate cakes are worth our 10 hour drive to Utah!! We love you. Thanks for being the coolest cake maker/friend/neighbor ever. Xox -Alayna
1, 2, 3……Yep!  That is how many pieces of birthday cake I had tonight.  My family finally asked if I was going to share. We LOVED THE BERRIES N' CREAM CAKE!  Thanks for making my birthday so special. -Liesa
Cutest cake ever!  It's beautiful. I don't want to cut it- it doesn't look real!  Definitely THE best birthday cake I've ever had in my life- and I haven't even tasted it!  Thank you, thank you!……. It was a huge hit with my family!  Thanks again!!!!! -Ann
Thank you so much for the FABULOUS  CAKE!  It was so delicious and such a big hit!- Yvonne
The rose cake was so beautiful!  The size, color and frosting- it was a work of art!  Our family loved every bit! -Jennifer